Since this is the first year in many many years that I get to host Thanksgiving, I have not only been thinking about the menu but also the table decor.  Today I am sharing my Easy Thanksgiving Table Decor project that combines projects from previous posts.
This post contains affiliate links which help to support this blog.
I am not one who does over the top kind of table centerpieces with large floral that you can't see to talk to the person across from you.  Honestly, I like to keep the runner and centerpiece low to the table and just as an accent to enjoy during the meal because to me the conversation with family and friends is the centerpiece of the meal.
Because I haven't hosted Thanksgiving in so long, I had nothing to start with for the decorations for the table.  I trip to Hobby Lobby fixed that.
First, I found this neutral colored and simple buffalo check runner from Robert Stanley for half price!
A fabric runner warms up the "coldness" of a metal tabletop.
Our dining table is fairly long but has a metal top to it.  For clean ups and use, the metal top is great.  However it always seems a bit "cold".  Once I put the neutral buffalo check runner on it, the feel of the table just softened a bit and the runner works so well with the check design in the drapery and with the orange color of the room.  I decided right then that this runner would become a more permanent fixture for the room.
The runner is a bit "plain" for Thanksgiving and I had originally planned post where I added embellishments to the runner with hot glue or sewn on, but after seeing it in the space I nixed that idea.
Instead, I decided to just liven it up for the holiday with what I have on hand.
The first thing I pulled out of my stash of craft supplies and goodies where these burlap leaves I purchased from Dollar Tree back in September to make a fall wreath.  Luckily I still had a package left over.
These were easy to attach to the runner by tucking the wire stem underneath the edges.
For the Thanksgiving table decor, I decided to reuse some items I had on hand from other blog projects and post.
Next I added a harvest basket (which will be a future Christmas project) to the center of the table and added fall foliage stems from Dollar Tree to the basket.  I tied a then strip of greenish burlap ribbon to the handle to match the burlap leaves.
At Hobby Lobby, I also picked up this trio of adorable small baskets for just a few dollars.  I filled two of them with moss and small gourds from the Dollar Tree, and candy corn painted pine cones from a previous fall project. Sitting beside each basket is a painted wood slice pumpkin that I made last fall for another post.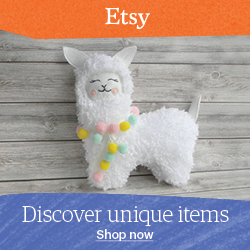 Then to add just a few small details, I scattered fall leaves and painted pine cones around the baskets.
In about 30 minutes I was able to create a cozy Thanksgiving table centerpiece and decorations using just a few new things – bought at half price at Hobby Lobby – and some things I made a few years ago.
Creating Thanksgiving table decor does not have to be over the top or even expensive.  Sometimes it just requires a creative touch with what you already have. Now I can focus on the food prep and enjoy time with family and friends.
Enjoy your Thanksgiving holiday!
Psalm 107: 8-9  "

Let them give thanks to the LORD for his unfailing love and his wonderful deeds for mankind,

for he satisfies the thirsty and fills the hungry with good things."