Sometimes dreams do come true very unexpectantly!
After weeks of sitting on this announcement, I can finally let everyone else in on our new project and welcome you to the Bradford Street House.
Several months ago we were contacted by the parents of a college friend of our son's who were looking to sell off their local rental houses. Their son had graduated and they had already relocated in the last few months to another state themselves for a job change. Since they no longer had family in the area, they were looking to sell off two properties very quickly and break even on their investments.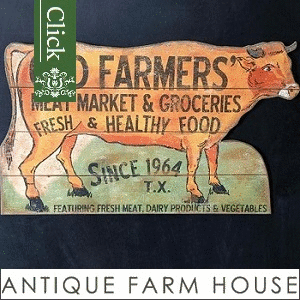 My husband and I have talked about buying rental houses and flip houses for years but it was a distant dream for one of those "maybe one day" moments.  Honestly, I had started to accept it was going to stay one of those distant dreams.
Then God dropped this awesome opportunity in our lap, the money worked out perfectly, and after several weeks of prayer and discussion, we made the decision to follow through and purchase one of the houses.
We decided on the Bradford Street House out of the two houses for several reasons.  The location is great and has easy access to the University of Tennessee campus.  It was the smaller of the two houses, at only 800 square feet. It had the least amount of renovation and repairs needed for what we want to do with it.  And honestly, it is just such an adorable little house.  I'm excited for the challenge to upgrade it to function better and be a pretty little home for someone.
Bradford Street House Details
800 Square Feet

1 Bedroom

1 Bonus Studio Room

1 Bathroom

Living Room

1/4 Acre Lot

Fully fenced in yard

Close to campus and the area hospitals
Our first – and biggest – challenge will be to renovate the bachelor pad kitchen to a pretty and more functional space.
Isn't this a hilarious picture!  You can do your laundry and cook at the same time.  (Yes this will be fixed).
This week I am pulling out my old drafting supplies, starting up my CAD program, and doing lots of research to start the paperwork to renovate this kitchen.  I plan to share this renovation on the blog along with the development of the Design Notebook to go with it.
I hope you come back to see more posts as we renovate this tiny little house.
2023 Update!
After 6 years and two different renters, the Bradford Street House is empty and we are making more updates and improvements.  Follow along on the latest with the post, Revisiting The Bradford Street House. 
"For I know the plans I have for you," declares the Lord, "plans to prosper you and not to harm you, plans to give you hope and a future."  Jeremiah 29:11