Each new season inspires me to make something new for both of the entrances to my home, especially the side entrance that we use every day.  Most of the time it is a new wreath.  However, some years I have branched out and created something new for my porch decor such as the year I hung decorative and whimsical birdhouses at the side entrance.
This post contains affiliate links which helps to support this blog at no additional cost to you when you order through any of the links.  
I have learned something about myself since I started blogging – I LOVE making wreaths!
I enjoy making them, coming up with different themes for them, blogging about them and certainly pinning them on Pinterest.  
My Pinterest board, Wreaths For All Year, probably has the most pins of any board I manage. 
But sometimes I get the inspiration to do something a little different and interesting.  The year I put up whimsical bird houses at my side entrance has been one of my favorite decorations.
Every season of the year, and year and after year, I make a new wreath for my side entrance, which is the main entrance we use for the house.  And after that season I usually donate my old wreath to the church rummage sale unless I can figure out how to reuse it for another season.
So whether it is a sign, a wreath, a painted pallet, or a birdhouse, I like for both the front door and the side entrance to my house to be colorful and welcoming.
It is the sight that greets my guests each season with a new and fresh face, it is the finished project that makes me smile every time I come home, and the welcoming hello to my family each evening .
Changing out the décor with each season has inspired me to think outside the box – or wreath – and challenges me to come up with something new.  Often times I find a new way to reuse something I already own.
For this project you will need:
Birdhouses

Acrylic Craft Paint

Polyacrylic sealer

Wood Glue

Wood boards

Paint Stir Stick

Miniature doll or fairy house items such as chairs
As an Interior Designer I love all kinds of miniature items, especially birdhouses that look like real houses.  
I used to have birdhouses on top of my kitchen cabinets.
Lots of them, and over time I have donated several of them away or given them to friends who liked them.  A few of them I have kept for myself though and these are two of them that I decided to update to an even more whimsical look for the season.
These two bird houses were purchased several years ago at Tuesday Morning.   
I had planned to hang them on the posts surrounding our raised garden beds but as with many projects I plan, I just don't always take the time to follow through with it.  Story of my life with craft and décor projects.  Eventually though I end up using what I purchase in new ways such as with these two bird houses.  They are a perfect replacement for a wreath at my back door for the Spring season.
They just needed some love and whimsy added to them.  So this is more of an upcycle and repurpose project than a new one I guess. 
Decorating birdhouses can be such fun and you can be as creative as you want to be. The design you choose to totally up to you for this project.
I envisioned these birdhouses with lots of spots, similar to a Dr. Suess book drawing.
Searching through my drafting supplies for design work, I easily created the circles with my drafting circle template and some white paint.
Of course now I own a Cricut Joy™ machine and would have cut out the circles in vinyl rather than painting each circle, but either way has the same result.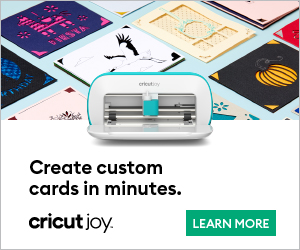 From another project going on in our house, my husband left behind this bucket of cut board pieces, both new and old. Lucky for me since I was able to use the scraps for this project.
After painting the scrap boards white, I attached the boards to the bottom of the birdhouses with the wood glue.
On a different day of purging and cleaning out the cabinet in the living room, I came across these adorable miniature chairs I had purchased probably 15 years ago from a home party of some kind. They are actually place card holders for a table setting.   The details on them are amazing and they are so adorable.  I am really glad that I found a reason to use them.  They are a fun and quirky addition to the birdhouses.


After painting some whimsical spot designs on my birdhouses (they sort of remind me of Whoville houses from Dr. Seuss books) I glued the miniature chairs to the white bases.  As a added touch of whimsy, I reused a small section of wood from a paint stir stick and painted a sign "Welcome to our Nest" to attach to the front of the tallest house.
I turned my pallet sign around to the "Spring" side and hung the birdhouses with it.  In a few weeks I'll plant some flowers and rehang the cans on the pallet.
This project cost me nothing but time!   
Hopefully the birds think they are just as cute! 
My husband commented that it would be hilarious if birds actually built a nest in the houses while they are hanging at the back entrance, but we don't thing they will.
Update:  Some small sparrows very quickly built a nest in these right at my back door which was a big surprise that close to the house and of course drove the dogs and the cat pretty crazy.  We enjoyed watching them grow but unfortunately I don't have any pictures of the hatching eggs to share.  
Sometimes it is just fun to do something different on your porch or back entrance for any season.  These whimsical birdhouses were a perfect for a Spring front door decoration. 
Pin For Later
Hugs,
"Don't let your beauty consist of outward things…but rather what is inside the heart – The imperishable quality of a gentle and quiet spirit" 1 Peter 3:3-4