Have you ever just wanted to change a room but didn't have the time, energy, or funds, to do a complete overhaul?  Yeah, me too.  I have been thinking about some simple updates in my own home lately and one of the largest areas would be my kitchen.  I would love to add a backsplash, refinish the cabinets, and of course update my appliances, but as with most projects I have to divide and conquer this overwhelming endeaver one small project at a time.  In the meantime I have come up with 5 easy ways to update any kitchen on a budget.
So this started me on a search for some easy updates which can be achieved in a single shopping trip, or an hour or two of making some simple and easy changes in the kitchen.
This post contains affiliate links which means I earn a small commission from sales at no additional cost to you.
1.  New Decorative Kitchen Towels
Nothing says update and fun like quirky and colorful new kitchen towels.  If you have to do the dishes why not make it fun!
Primitives By Kathy The Dishes Towel, White/Black, 28″ Square by Amazon
​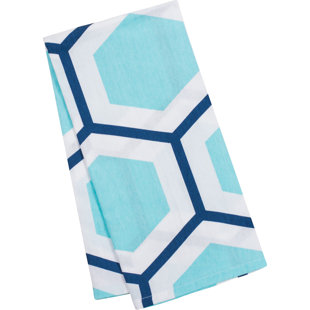 Wayfair Vintage Style towels for $23.99
​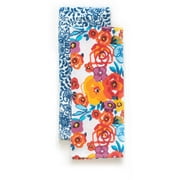 The Pioneer Woman Flea Market 2-Pack Kitchen Towel by Walmart
2.  New Cabinet Hardware and Knobs
If you can't afford new cabinets or to refinish your existing cabinets, changing out the hardware is the next best thing.
Houzz.com has all kinds of fabulous find and deals on items for the kitchen and the entire house.
Hobby Lobby Chevron Pull $5.99
Surprise, but one of the best sources for different and colorful pulls and knobs is Hobby Lobby.  If you haven't seen their collection I suggest that you check them out.
Amazon is also a great source for cabinet hardware.
3.  New Dinnerware and Plates
Changing out your everyday plates and dinnerware sets can make you feel like you are setting the table for a new home.
Tangiers 16-Piece Dinnerware Set, Turquoise
Pottery Barn Reese Stripped Set
Love this stripped style dinnerware set from Pottery Barn.
​
Euro Ceramica® Merille 16pc Dinnerware Set by Target
Target always has wonderful designs and trendy styles in their Home Department.
4.  Add a whimsical touch like decorative salt and pepper sets.
My daughter once bought me a set of fat black and white cows.  They definitely make me smile when I look at them.
5.  Don't forget to decorate the walls!
Art for your kitchen or any room is really determined more by the personal taste of the homeowner, but at least in the kitchen you have some simple options that will work with any decor.
​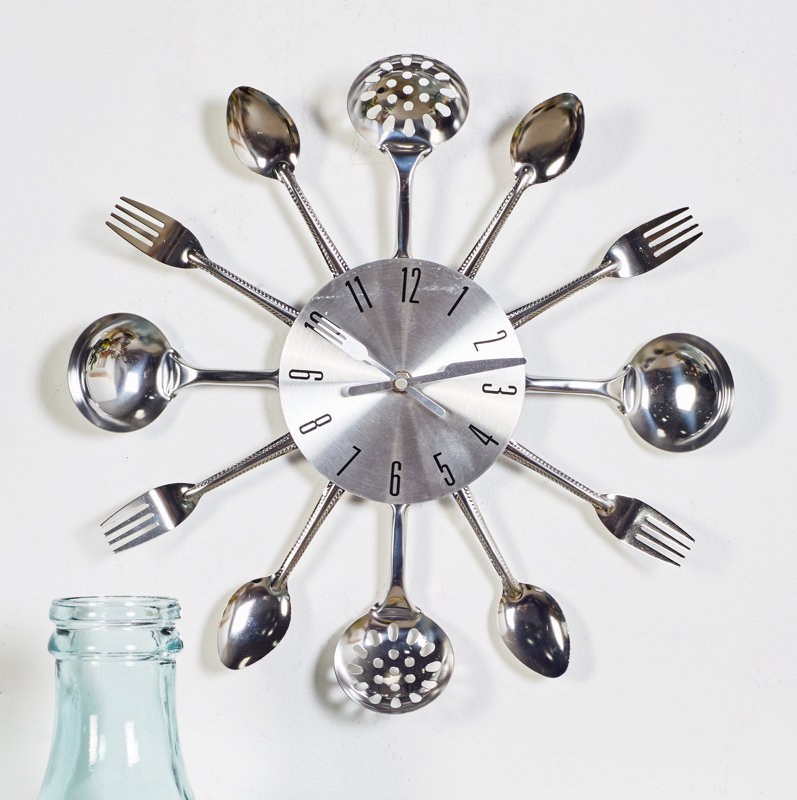 Bradly 15″ Round Metal Kitchen Wall Clock by Wayfair
Every kitchen needs a clock so that you know if you have lingered over your morning coffee too long and now have to rush to work.  Wall clocks come in so many styles and colors that you are sure to find one that is perfect for your own kitchen.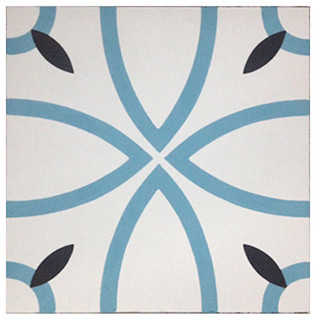 Bayonne Cement Tile, 8″x8″ by houzz
And every kitchen could use a inspirational sign or quote to start the day.  The options are limitless for posters and painted burlap canvases.  You just have to find the right one that speaks to you.
HGTV website
Consider adding some marquee letters or quotes.  Marquee letters can be found in any price and style these days.  Etsy has a wonderful list of artisans at all price ranges.  If you are more the creative type, check out Pinterest and HGTV for some great DIY guides to make your own.
Making some changes to your kitchen decor does not have to involve a hammer and nails and lots of wet paint.  You can create a new look in your kitchen with inexpensive, and fun, accessories and updates that don't break the bank, and can be easily changed out again when the mood strikes you.
"But godliness with contentment is great gain.  For we brought nothing into the world and we can take nothing out of it."  1 Timothy 6:6-7