To most people, this bag just looks like a worn out soldier's rucksack.  But to me, it represents what my husband and our family experienced as a military family.
This post contains affiliate links which help to support this blog if you were to purchase anything through these links at no additional cost to you. 
My husband spent 15 years in the service.
Nine years active duty in the Army reaching the rank of Staff Sergeant before the military wanted him to leave the hospital floors as a nurse to join the administrative staff.  He chose to switch services to the National Guard to try to get a slot to Physician Assistant School that was more achievable in the National Guard.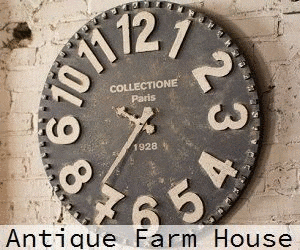 That was in August 2000 and we made a cross country move from Texas to Tennessee to make that happen. Of course his rucksack moved with us.
Then 9/11 happened and the next day he got the call to request him to attend Officer Candidate School instead because his unit was already expected to go to war.
It would take 6 years to finally get to PA school but as a civilian instead after a career ending injury in Iraq.
Three of those years he spent away from his family training for and fighting a war in Iraq.
So what do I think of when I see this beat up and battered rucksack?
I remember 7 years in the 82nd Airborne at Ft. Bragg where he carried it as he jumped out of airplanes training for combat missions or as a medical provider.
It made 6 trips to Egypt.
One trip to Honduras.
Several trips to Germany.
This rucksack was with him when he made a historic airborne jump with less than 100 other men into Russia.
And it was his constant companion as he lead his troops behind enemy lines as a Calvary Scout in Iraq.

While I was home working and raising the kids alone, this rucksack traveled the world with my husband.
It represents times I was alone, often clueless if he was just in training again or in actual combat. Most times I probably didn't want to know.
I have seen him pack this rucksack in minutes to leave after getting a call in the middle of the night.
I have washed the dirty clothes out of it when he got back. Just for him to pack it again for the next time.
This rucksack has carried his clothes, his supplies, and even his medical bag during a mission.
And it always carried small tokens from home that changed as the kids grew.
It is never just a worn out rucksack!
To a soldier and their family it represents time away from the family.
It represents their love for their country and a commitment to their fellow soldiers.
It carries the supplies and equipment, not just for the mission but to keep them alive under any circumstance, and oftentimes it carries the letters from home that keep them going on the long days and nights away from their loved ones.
It is not just a rucksack.
It is a symbol of a life that so many people can't even begin to understand unless they chose to live it.
It is a symbol of sacrifice, commitment and bravery.  And mostly a love for others.
Make sure you thank a soldier or veteran this Veteran's Day.
Have I not commanded you? Be strong and courageous. Do not be afraid; do not be discouraged, for the Lord your God will be with you wherever you go.
Joshua 1:9