What is it about the first of the year that makes our DIY hearts flutter?  The beauty of a whole new year to get projects done in my home makes my mind spin with ideas and concepts. But then I have to force myself to slow down and put pen to paper to create a more realistic list.  A home improvement bullet list is usually where I start.
This post contains affiliate links which helps to support this blog, at no additional cost to you.
For my major renovation projects, I always start with a bulleted list first for areas in my home that need some love and attention.  Why?  Well first I need to tell you how it all started for me.
As I have mentioned before on my blog,  I used to work in a design department for a large resort.  Each week a group of us would meet together to tour selected rooms and areas of the resort in what we called room quest.  I don't remember where the name came from but that is what it was on the schedule as. Being the designer in charge of the room quest items, I was the one who created the bullet list for every room or space we toured.
That bullet list was just a random and quick list of whatever anyone in the group saw that needed to be addressed in the space.  That could mean a deep cleaning of the bathroom (which would be then assigned to housekeeping), switch plates that needed to be changed out (maintenance) or even a torn bed skirt that needed to be repaired by the Design department.  Everything that needed some TLC went on the list without a thought of what came first.
Somedays the list would be several pages long for a room, and then others it was just a few items. Either way, the bullet list gave us a list of where to start in the room.
A bullet list will list tasks that need to be done for a space or room without any chronological order.
As tedious as this weekly walkthrough seemed to be, the bullet list always proved to be invaluable for keeping rooms and areas of the resort in top shape.
But this bullet list also gave the Design department a place to start on needed renovations.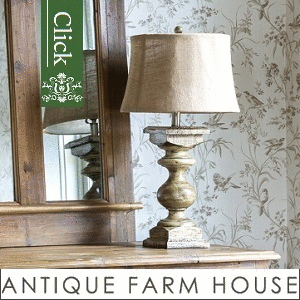 To be honest, it has been a couple of years since I have done this in my own home.  Over the years I have started and stopped lots of updates and renovations in my home that have never been completed.  Other rooms in my home are still just wishful plans in my mind.
This year I decided a full bullet list walkthrough was needed!
So gather a few supplies and I will walk you through a room in my own house and show you how it is done.
You will need a pen or pencil and a notebook.  Personally I prefer making bullet lists on a sheet of notebook paper because this list will then go in my Design Notebook for my home.  We will cover that topic in another post.
You may also want to keep your smart phone with you to take pictures for your Design Notebook.
So Let's get started.
Pick a room or space in your house that you really want to finish or change or just take care of those annoying little items that need to be done.  
For this post, I have selected a walk through of my guest bathroom, which used to be my daughter's bathroom in her teenage years.  I am not holding back here and showing you the good, bad, and the ugly all at once.  This room needs a lot of love.
Real life design challenges shared here!
So the first thing I notice is that the shower door is wide open.  It won't stay closed anymore.  That becomes the first thing on my list.
After that I made a note that the toilet paper holder is missing.  Why? 
And next on the list is that the room is in desperate need of new paint!
See these little small painted patches on the walls in yellow and orange?  One day when I was at work, my young teenage daughter got in to my paint supplies and wanted to "test out" new colors for her bathroom.  As you can see we never did anything with those colors and won't be using any of those color now!
One home improvement project always begats another as my friend likes to say.
Last February when our new windows were installed, the window for this bathroom was ordered at the wrong size. 
This is evident by the white spots on the wall above the trim where the previous window treatment brackets were hung. 
The original window was offset over the toilet but this new window actually is centered on the entire wall.  It made so much more sense so we kept it, much to the relief of the installer who would have had to pay for the replacement.  But now I have two weird white spots on the wall and mismatched trim. 
Just another reason to add new paint for the walls to the list!
I can't continue to share the photos of this bathroom without mentioning that when my daughter was a teenager, she had a pet dwarf rabbit named Mask. 
Mask was not a friendly rabbit and she was very destructive.  Her cage was tucked behind the double closet doors and this room was her playground, which she caused lots of damage to over the years.  The blue area rug is hiding the holes she chewed through the carpet.
Carpet in a bathroom has never been a favorite of mine anyway and it needs to go!  It came with the house when we bought it. 
We left it in place all these years because of the rabbit.  And my daughter's constantly changing hair dye on the floor.
The damaged wall underneath the built-in bench went unnoticed for weeks because there used to be cardboard boxes underneath the bench that Mask would play in.  Which also hid her sneaky desire to chew holes in the sheetrock walls. We stopped that problem by putting heavier storage boxes underneath the bench that she couldn't move.  But she figured a way around that too as you can tell. 
And if you are wondering, Mask died of old age in 2020.  So she lived a long and full life for a dwarf rabbit.  Now I can fix the room up. 
Seriously, for this room we had to pick our battles and have waited for the right time to update and repair this room.
This year has become that time because my son and daughter-in-law will now be using this bathroom and Miranda's old bedroom when they come to visit with the grandbaby instead of staying in the basement bedrooms. (Which is another area that desperately needs some TLC!)
The work of a fixer upper home never seems to end!
I have made my bullet list.  Now what do I do with it?
This is where some planning starts to come in.  I double spaced the list for a reason.  The extra space allows me to make notes and assign dates or idea notes to each action item.  In another color ink of course.  A bullet list is the start of getting that mental to do list down on paper so you can clearly focus on what actually needs to be done. 
This bullet list is a means to a way to gather my thoughts on the space, tackle any small tasks immediately if desired, and to start the creative redesign process in my Design Notebook.
The best way to tackle a new renovation or design project is by gathering all the facts in the room.  One bullet list for each room or space.  No crossovers to another list.  One room – one list.  
You focus on one room at a time when making a bullet list. 
You may not realize it but you watch this process all the time on the renovation shows on HGTV.   The hosts and the family members walk through the house and talk about what they can do in each room.  One room or space at a time. What you don't see behind the scenes is the assistant who is making the bullet lists and notes behind the camera, or did this process before the cameras even started rolling.
All successful design projects always start with a bullet list.
My next post in this series will cover how to start your Design Notebook to work through the bullet list items.  So go make your lists now!
Hugs,
Psalms 55:22 "Give you burdens to the Lord, and he will take care of you. He will not permit the godly to slip and fall."