Not only is it common courtesy to leave your home in the same condition that you found it when selling, but a clean home can also assist you in the selling process. By taking the time to do a thorough clean before advertising any photos of your home, or allowing any viewings, the property will appear far more appealing, thus yielding more, and better, offers.
Occasionally, my posts include affiliate links, and collaborated content which helps to support this blog if you were to visit the links or order anything through the links, at no additional cost to you.
Let's face it.  Selling a house can be stressful.  Keeping it clean all of the time for a last minute showing while you are still living it in just ups the stress level times ten!  
It is also truthful to say that if you wouldn't consider buying a house where the current owners are slobs, then you shouldn't expect anyone else to be interested in your house if it is not clean either. 
In light of the pandemic, ensuring your home is both physically clean and hygienic can be a major contributing factor to the value of your property. If you're thinking of selling, consider the following four ways in which you can clean your property to ensure it sells for the right price.
Let's start with the basics:
Declutter
Decluttering is a common prerequisite for anyone looking to sell their home. Not only does it leave the property in a cleaner state, but it also hands you the opportunity to sort through any bits and pieces you don't need or want to take to your new home. This can also help you with the emotional side of the moving process, by managing any emotional ties to particular belongings in the home, allowing you to get a fresh start.
When prospective buyers come to view the property, they want to be able to envisage just how it will look when all of their things have been moved in, which is much more difficult to do if your old clutter is still lying around. Furthermore, tidying or removing unwanted items can even help to make your home look more spacious, which can further enhance its salability.
Just for fun, even if you are not putting your house on the market, try scheduling a decluttering day as if you where.  You will be amazed at how much stuff you can clear out just by changing your mindset that day. 
Deep clean
Once you have removed any clutter lying around your home, you can then undergo a deep clean of the property. This includes the whole spectrum of cleaning tasks, from the weekly jobs like vacuuming, all the way through to the more arduous chores like descaling kitchen and bathroom fittings.
Even if you are confident with completing your own deep clean, it could be worth considering hiring the services of a professional house cleaner.
They will be able to complete a vast scope of duties, ensuring immaculate attention to detail to give you the best chance to sell your home. Depending on the size of the property, professional cleaning services can be very affordable (the average is around $130), particularly if you only require a one-off job.
Curb Appeal
One of the most important factors in determining the attractiveness of your home is its curb appeal. According to a 2019 survey, over 68% of homeowners said that kerb appeal was an important consideration in their decision to purchase a property.
The research also revealed that some of the most important elements affecting curb appeal included windows being in a good condition, and a well maintained front garden.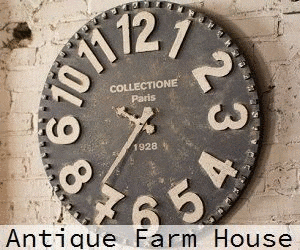 There are plenty of quick fixes you can do to improve your curb appeal.
Trimming hedges, mowing the lawn, and removing any weeds can all go a long way to enhancing the appearance of your home's exterior. 
You should also pay close attention to the state of the windows. This doesn't simply pertain to their cleanliness, but also the physical condition. For instance, do they require a lick of paint or are there signs of dampness? In many buyer's minds, the exterior condition of a home can often be representative of the interior state, so pay close attention to your home's curb appeal as it is a major part of creating a good first impression.

Eliminate any bad smells
Beyond creating an attractive kerb appeal, there are many more ways in which you can create a good first impression. A survey conducted by GoCompare home insurance revealed that a bad-smelling home is the second biggest turn-off for prospective buyers when undergoing a viewing.
I have dogs and as much as I love them, I am also acutely aware that they cause a house to smell.  It is a constant battle for me and I have written about the steps I have taken before to eliminate the pet odors in my home in a previous post.   
Along those same lines, I shared a review on why I love my Bissell Pet Hair Eraser Vacuum as well. 
Most unpleasant smells around the house will be eradicated during the standard pre-sale cleaning process. However, some smells need to be given more attention by addressing them at the very source, instead of just masking them with a candle or air freshener. 
I do love candles though, but one of my personal favorite ways to eliminate odors is to run my essential oil diffuser with some purifying oils in them mixed with scented oils.  Another thing to consider are the new air purifiers on the market. They are also a great way to continuously clean the air in your home. 
Daily maintenance is a must!
No matter what you do, keeping your house clean and free of nasty smells is going to be a daily chore. 
Check that the trash bins aren't dirty, drains aren't blocked and any mess made by pets has been properly attended to. In the same way that a bad smelling home can put off buyers, more pleasant smells around the house can make it seem more appealing.
Whether you opt for the clichéd bread-baking or coffee-brewing approach, or simply invest in some nice-smelling flowers, a small gesture like this can go a long way to enhancing the value buyers see in your home.
It is important to regularly air your home too whilst it is on the market, to prevent any further buildup of unpleasant odors.  If the weather is nice, open the windows for a few hours to let in some fresh air. 
If you are considering selling your home, best of luck!