Do you struggle to decorate and update your bathroom that has 1970's dated blue bath fixtures? Give the entire master bath a refresh in shades of blue.
This post contains affiliate links which help to support this blog if you purchase anything through these links, at no additional cost to you.
I at least I like the dated blue fixtures more than I did the purple ones in my last house!
To be honest the best answer to that question would be to totally renovate the whole room.  Believe me I would love to do just that.
I already know it would have a free-standing heated tub for long soaks, and a tiled shower.  Not to mention a white toilet instead of a dated blue one. Eventually my master bath will be renovated.
Back in 2015 a tree fell on our house and caused about $40,000 in repairs to our house, mostly in the master bedroom and bath and the basement bathroom.  From that incident, I got a partial renovation to my master bath.
Yes, just a partial renovation.
I love the size of this master bathroom!
My master bath is rather large and divided into two rooms, one with a 10′ long vanity, and the other room with the large jet tub, shower, and toilet.  The tree only hit the side with the vanity wall that was also above the basement bath.  Hence, the damage to two baths.
Just two feet in the other direction and I would have gotten the entire master bathroom renovation done!
So why didn't we pay to renovate the entire master bath at the time?
Because we had extensive roof damage from the tree.  When you live in a modern home with 11 roof peaks, sometimes insurance companies can argue to only replace just the damaged section.  We had to cover nearly half the cost of the entire roof replacement so that all of the roof peaks would match in color and shingles.
We figured the roof was the best investment at the time.
Another big thing we had to consider was that to remove the large jet tub we would have to remove an exterior wall.  All on our own dime.  The new roof had to come first.
Also, replacing the roof uncovered old water damage in other rooms of the house which lead to even more window and floor repairs in what is now our updated front family room.
The out of pocket expenses just kept piling on at the time. 
Honestly, we thought we would have finished an updated renovation of the master bath by now.
But when you factor in two kids in college, two weddings in the last four years, and ankle surgery for me – you can easily guess why it hasn't been done yet.  And it won't be done anytime in the near future. (New windows must come first).
My solution was to refresh the room with some new accessories, storage, and art in shades of blue to create a cohesive look in both rooms of the master bath.  Mostly to camouflage the blue fixtures as much as possible.
One piece of art has inspired a whole bathroom refresh project.
This refresh project for our master bathroom was brought on when I was offered a choice of canvas artwork from Photowall.com.
For some time I have been considering new wall art above the tub.  This was the perfect opportunity to find a great canvas piece to create new style in the master bath.
Of course adding in the beautiful canvas art sparked other ideas for the space which included new storage baskets, accessories, and even towel hooks.  I had never liked the old towel bars in this space and they were starting to fall off the wall on a regular basis anyway.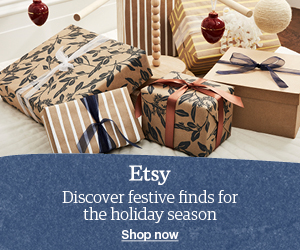 So instead of just updating the art over the tub, the project increased to include wall repairs and new paint, new towel hooks, and even a few new rugs from Home Depot.
My husband wonders what I get him involved with sometimes!
Kudos to my husband for tackling this project while I was in a boot for my ankle again.  All I asked was for him to replace the old towel bars and help hang the new art.  This turned in to wall repairs and a complete paint job of the master bath.  
One project always leads to another one in older homes.
Here is a tour of my refreshed Master Bathroom in blues to work with the dated fixtures while I wait to remodel the entire space.
I purchased a few new things and repurposed some projects from other posts on the blog.
The navy curtains and the striped shower curtain I already had in place after the first round of renovations after the tree fell on the house.  I still liked the colors so I just made sure to wash and freshen them for the final pictures.
The little metal box over the toilet was actually from a floral arrangement sent to me after my ankle surgery.  It is covered in burlap and I painted simple little dots on it with acrylic paints in blue. 
These two fabulous blue carpet runners I purchased from HomeDepot.com!  They have some fabulous selections in rugs and at great prices.
To hide the ugly details of my shower chair (which I may need again if another ankle surgery is in my future), I purchased a simple chair slipcover on Amazon to slide over the chair.  It is not a perfect fit but it certainly looks better than a bare medical chair sitting at my vanity.
The vanity area lighting is a nuisance but the mirror will have to be removed to replace it. 
Instead, I purchased new LED white lights from Home Depot to create a softer look.  The old ones I rarely turned on because they generated too much heat.  Trying to put on makeup or fix your hair while sweating is not a good thing. 
The navy tray holding my daily items was a recent Serving Tray Makeover project on the blog.
I found these great denim and canvas storage baskets on Amazon that work well with the colors in the room.
The rustic wood sign over the vanity chair is from a DIY stenciled sign project.  I need to read this reminder daily so over the bath vanity is a good spot for this sign. 
My blue heritage collection mason jars are just the right color for storage on the bathroom shelves.
Installing the new towels hooks, in a place that is more convenient to the shower and to the sink in the vanity area are such nice updates.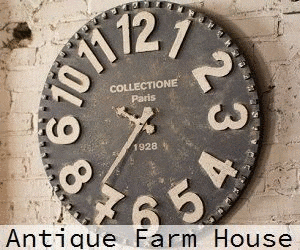 I am thrilled with the new look of the master bathroom, even if it was not a full renovation at this time.  It is very inviting, comfortable, and no longer an eyesore with dated blue fixtures as the main focal point.
I hope to share a full master bathroom renovation with you one day. Until then, you can be sure I will enjoy what was once a master bathroom with dated bath fixtures to an updated master bathroom in blues for a long time.
Hugs,
Romans 8:31 "If God is for us, who can ever be against us?"