It is that time of year again where your social media feed is full of gorgeous and inspiring "themed" Christmas trees that others have created.
Have you ever considered putting up a themed Christmas tree but haven't done it because the process seems a little daunting? Or you think that there is no way you can pull off such a creative endeavor to rival those you see on Pinterest?
Themed Christmas trees just take a little planning, and in this post I will share the steps I have used for years to plan my themed Christmas tree decorations.
This post contains affiliate links which help to support this blog at no additional cost to you.  My wish is that you find something wonderful for your home through these links.
For the last five years, I have been a part of a group of bloggers that shared themed decorated Christmas trees in a combined blog hop.  It was so much fun, but also a lot of work.  Work and planning that usually started months in advance for some of us.  At least for me it did.
I would come up with my idea for that year's themed tree in mid summer and by September was already working on the little details.  Since the blog hop was the weekend right after Thanksgiving I had to put the tree up early and spend some time tweaking and adding to it before the big reveal.
This year the host decided to close down the event after five years.  Which I can completely understand her decision. Honestly, I didn't have the inspiration this year for a new theme anyway.  But if I did, below are the steps I would have followed to plan my themed tree.
Step one – start with an idea or an inspiration.
Usually the inspiration for the themed Christmas trees I have created in the past have come from something I am already interested in.  Such as my Vintage Red Truck themed tree, or my silver Retro Themed Tree. 
Last year when I created my Faith themed Christmas tree,  the idea came from working my seasonal job at a Christmas store.  The owner recreated a themed tree she had seen at the Christmas market and brought that look to a themed tree in the store.  It was a beautiful mixture of white, gold, glitter and Faith inspired ornaments and I just wanted to bring some of that splendor in my own home last year.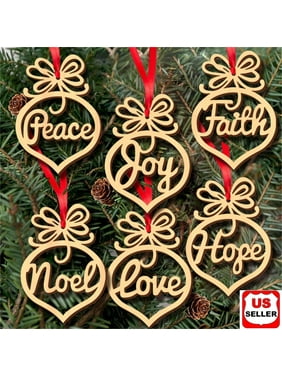 Visiting a Christmas store is always a great resource for spectacular themed Christmas trees.  And you can usually purchase the items that are part of the overall design such as the ornaments and the ribbon right there in the store.
And yet I totally understand that not everyone has access to a beautifully decorated Christmas store for inspiration.  So you have to find inspiration from other sources.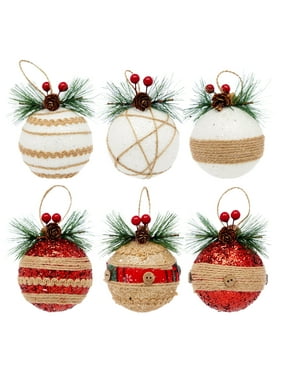 Wondering where to start to find your own inspiration?
Magazines are always a great resource for themed Christmas tree ideas.
Are you surprised I didn't say Pinterest first?
Most home décor magazines feature these full spreads of people's homes decorated for the holidays and their uniquely decorated Christmas tree is always a focal point for the magazine spread.  To me there is just something about seeing a decorated tree in full color that speaks to my designer heart.
Then, of course, I turn to Pinterest and Instagram to see what others are doing that year or to find ideas for whatever look I have swirling around in my head.  My goal is never to make a copy cat of someone else's decorated tree, but to gather inspiration and little details I can borrow for my own style of a similar themed tree.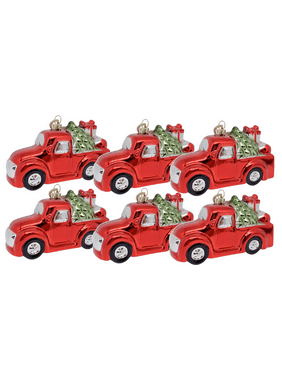 Sometimes the theme for my Christmas tree just happens over time.  For instance, my Snoopy and Peanuts themed tree was one that was never featured on the blog hop.  I have been collecting Snoopy items since I was 4 or 5 years old. Family and friends are always giving me ornaments or stuffed animals so that a themed Christmas tree became a necessity to display this collection all together.
Even the most experienced holiday decorators start their themed Christmas trees start with an inspiration and a plan.
Once you decide on the look and inspiration for your themed Christmas tree idea, you are ready for ready for the next steps.
Step two – is the timeframe reasonable?
Do you have time to pull it all together this year?  Will this be a one time themed style or will it be a favorite theme that you will add to each year like I do my Snoopy tree?  If your themed tree idea is a once and done idea, then you need to get hyper focused to pull it off this year.  If this is a theme you want to enjoy and cultivate over a few years, then the timeframe really isn't an issue.  Enjoy the journey will you build the collection for your themed tree.

Step three – set a budget.
The budget gets us every time with design projects.  Especially for holiday decorations.  Not all of us have an unlimited budget to start completely over with a new look for our Christmas tree.  So you need to crunch some numbers and ask yourself some honest questions.
Can you purchase the items you need within the budget? Will you need to visit thrift stores better options and prices?  Do you need to DIY some items to stretch the budget as much as you can?
Again, your available budget and will affect the final look of your completed tree, especially if it is a one year only theme.  If you plan to put this themed tree up for several years, then you can stretch the cost over time.
Step four – start sourcing your ornaments, ribbon, and all of the unique items for your themed tree and get to work.
This step is where the real work of pulling off a themed tree starts to kick in.  You are either shopping for just the right ornaments, or buying craft supplies to make them yourself.  You need to make decisions about the lights, the trim, the ribbons, and the tree topper. Especially the tree topper itself.
I am still looking for a mid century style tree topper for my Retro themed tree that won't break the budget. I know one day I will find the perfect one.
Themed Christmas trees usually require a bit of creativity in the ornaments and styling that make them unique so be on the lookout online, Walmart or Target of course, and any available thrift store to fit your budget.
Step five – start the DIY projects.
I always seems to have some type of DIY project for every single one of my themed Christmas trees.  I just can't help myself from wanting to add my own little bit of creativity to the tree.
If this is not you, then you can skip this step and go straight to decorating your new tree with the ornaments and baubles you meticulously shopped for the right look.
However, for the rest of us, we will be using every spare block of time, even late at night, to craft our inspired ornaments and trinkets for our tree.
Budget your time wisely and plan a day or an afternoon to complete the next step in the process.

Step six – pull it all together.
You found your inspiration, planned your budget and your little craft projects, went shopping for just the right combination of glitter and shine, and the final step to planning a themed Christmas tree is to pull it all together and decorate that tree!
This step is usually the fun part and can be very rewarding when you have finally put the lights on, the ribbons and ornaments are hung just right, and you step back to admire your handiwork.
At least I hope that is the way it works out for you.
Never have I decorated a themed tree just once and it was done.  For me it usually goes like this.  The tree gets decorated, I step back to look at it all finished and done, see that some ornaments are off balance, move them around, step back again, repeat that step several more times, and then usually end up driving to the store to find more things to add to it.
I will continue to tweak the look of that themed tree until I need to take the photos for the blog post I had planned.  But that is okay.  Designing a themed Christmas tree is just like designing a room in your home.  Something always needs tweaking or repositioning up to the last minute.
And there you have it, six steps to follow to find inspiration, to plan the schedule and the budget, to source or make the decorations, and then to bring it all together to create a specular themed tree.
Are you wondering what my Christmas trees will be like this year?  The answer is it will be a combination of them all from the last few years.
My largest tree will feature the Faith ornaments, vintage truck ornaments, a few of the rustic wood slice ones I made for the Rustic and Modern themed tree, and of course our favorites from when the kids were younger along with ornaments we picked up from our travels.

Last year after the holidays, I donated or sold some of the ornaments I had collected for my themed trees.  A friend was creating her own vintage red truck themed Christmas tree so I gave her some of my duplicate ornaments.  Ornaments from my rustic themed tree and my faith themed tree are going to my vendor booth this year to recoup some of the cost.
Except my favorites of course. I always keep the favorite ornaments from every themed tree.
The Snoopy themed tree and the Retro themed tree will continue to evolve this year as I add more and more fun and collectable ornaments to the mix.  In fact, the Retro themed tree has already been upgraded to a vintage style silver tree.  I have wanted a silver tree for years.  These two themed trees will be around for some time in our home. 

I think I will change my mind about my earlier statement.  An idea for a themed tree has been on my mind for a couple of years so I do know what themed tree I would have created this year.  It would have been a Harry Potter tree because I think it will be a fun one to envision and create.  A small one would be okay to try out this year don't you think? Just a 4 foot tree should be easy to pull off.  Stay tuned for that idea later.
Hugs and good luck on your tree!
Matthew 1:22-23 Now all this took place to fulfill what was spoken by the Lord through the prophet: See, the virgin will become pregnant and give birth to a son, and they will name him Immanuel, which is translated "God is with us."