There are as many ways to style a bookshelf as there are different furniture styles of bookshelves.  In this post I am sharing how I took one small bookshelf and styled it five different ways. 
This post contains affiliate links which help to support this blog if you were to purchase anything through these links at no additional cost to you.
Many years ago when I was working at my internship for design school, I once assisted my employer to decorate some custom bookshelves for nine hours! 
It certainly was a long day of moving stuff around alot but I definitely learned a few things about how to style and decorate a bookshelf.
Honestly, I don't really know if my employer – who I loved working with – was more interested in getting the decorations just right or really needed the billable hours.  Either way, we spent a whole day just on those bookshelves.  We would put things up, move them around a bit, open more boxes with new options, and do it again and again.
The end result was gorgeous and for someone who was new to the business, it definitely taught me a thing or two.
One of those Lessons was – it doesn't have to be that hard!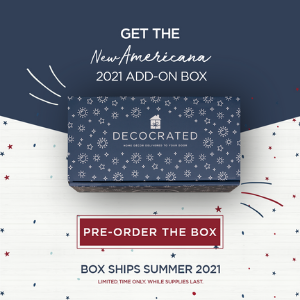 At this point I will also let you in on a secret – we are not taught these things in design school either!
Nope – not at all. 
In Interior Design school you spend a lot of time learning about Architectural drafting, AutoCad, building codes, ADA requirements, color theory, fibers and textiles, life safety codes, and how interior items are tested and treated for fire prevention.  
There was not a single class on how to style a bookcase. 
Don't get me wrong, the instructors helped you along the way on how to figure out how to style your project rooms, and the tabletops and shelves within that room. But only after you are given the guidelines of a project that first required you to get people through a space safely or the space functioned properly.  
That is the technical side of Interior Design. 
The practical side of Interior Design is in creating an aesthetically pleasing and beautiful space. That is something we all learned on our own over time and with lots of trial and errors. 
It is also something anyone can learn to do. 
I will admit that decorating a bookshelf can be a challenge.  You don't want to put too much stuff and it looks like a cluttered mess, and too little stuff makes the shelf look unfinished.  Since that day with my employer I have developed my own way of tackling the design challenge of decorating bookshelves. 
Below are some of the simple guidelines I follow.
 It is not all about the books.  I never try to fill the entire bookshelf with books, unless that is the whole purpose of the shelf.  I have that kind of storage downstairs in the basement where it is unseen most of the time.  But if the shelf is also for decorative purposes, I use less books and divide them among all of the shelves available.

The books are randomly stacked horizontal or vertical on the shelves and not all to the right or left.

Decorative objects are not displayed in front of the books unless they are much smaller.  The books are still part of the overall decorative display too.

The books are displayed by size and color depending on the theme of the display.

The decorative items usually follow a planned color scheme or theme.

Remember that there are no rules.  It is your shelf. So display what you want on it.

The end goal is that the shelves look balanced and in proportion to each other . There should be a visual sense of flow that your eye easily follows and all of the items work together for a cohesive look. 
The goal should be to make it look balanced and visually appealing no matter what you display on the bookshelf.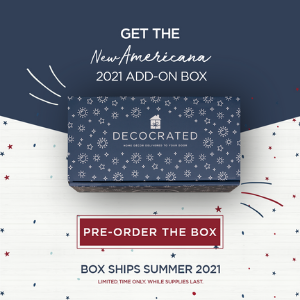 Previously, I posted about a new bookshelf I was given by Wikibuy.com that I put at the end of my long dark hallway as a focal point. 
I really wanted the shelf to be all neutral and calming as you can see from the original photos. 
I took off the dust covers of the books and turned them inside out to make all of the book covers white.  You can accomplish the same look by wrapping the outside of the books in white paper or any other color you want.
Then I got to thinking about all of the other ways I could decorate this small bookshelf so I decided to try a few other options.
My second option has pops of color in yellow and orange.  I took the dust covers off the books and let their binder color be part of the design.  I also put a live plant on top.
Notice how the orange and yellow colors are distributed equally on each shelf. This technique encourages your eyes to follow the flow of color from one shelf to the other to take in the entire styled design.  
Showcase a collection!
Next, I decided to showcase my canning jar collection and all of it's colors.  I also added more books to the mix.  The shine on the different colored glass mason jars works the same way as the bright orange and yellow in the previous example. 
It is also fun to change out the decorations on a bookshelf with the seasons.
Trying it a fourth time, I decided to turn the books around so only the pages showed for some visual texture. I then included a red, white, and blue theme, which is one of my favorite color schemes for the summer months.
Take Five!
But my favorite way to display the books for this shelf is with the white covers. The fifth and last style I went back to that and added brown neutral colors and earthy shades of green for a more natural look.  
This style can also be changed up even more by adding in soft pastels for a Spring look, or rust and orange for a natural Fall look. 
Now it's your turn to change your bookshelves for a whole new look!
Hugs,
"Apply your heart to instruction, and your ears to words of knowledge."  Proverbs 23:12