Let's be honest, after the busyness of the holidays and the bright lights, bright colors, and our long to do lists, we may all be craving a bit of comfort and coziness for a few weeks. 
To make the transition in your home from the visual chaos of the holidays, your approach needs to be quick, easy, inexpensive, and calming to both your and your home.  With some of these tips, you can even reuse what you have for Christmas decorations, which gives you more time to relax before packing everything away.
1.Get Rid Of The Christmas Reds And Greens!
My first suggestion is to get rid of all of the red decorations you may have put up for Christmas.
If you didn't use red this year – perfect – you are already a step ahead.
Red is such a energizing color and of course is the most prominent color in Christmas decorations.  So start there. Pull out just the red ornaments, the poinsettia stems, the dancing Santa Clauses, and any other red items that just scream Christmas decoration and put them in a box.  Along with anything that is a bright shiny green.
Now you have a much calmer place to start from.
Some designers may then suggest you change your home décor to all neutrals for winter, which is beautiful and if that is what you want to do, then go for it.  In my opinion though, you can reuse some of the other colors of holiday ornaments and decorations in moderation if you have them.
What colors from your Christmas decorations can be reused for the winter months?
Any color that mixes well with white is my first answer.
White quickly and easily becomes a good base color for winter decorations.  Add in just one other main color in blue, silver, gold, grey, or black and you have a beautiful foundation of colors for a relaxing look in your home.
Last year I did my entire winter mantel in black and white and greys.  It was one of my favorite looks for my long rustic mantel and I may repeat elements of it again this year.  And if you are wondering, no I haven't taken down my Christmas decorations yet either so these tips are for myself as much as for you reading this.
2. Use Evergreens Branches everywhere
I mentioned already to pull out anything that is also a bright shiny green, but the green of evergreens are wonderful to keep around for the early winter months.  Last year I repurposed a live evergreen wreath from my Christmas decorations outside and gave it just enough little changes to be able to use it for another few weeks.  This year I was also given a live evergreen wreath as a gift and will probably repeat the look.

3. Use Pine Cones And Branches for Texture
After you have decided on the color theme for the winter look in your home, the next tip would be to add some natural texture.
Pine cones of course are the most popular natural element to add to your winter décor.  They are also free if you are lucky enough to have easy access to pine trees in your area or outside of your home.  Put them on display in a bowl or lantern.  Large ones can be placed around the home as shelf sitters all by themselves.
I sprinkle them throughout my home each year.
Recently at Michaels, I noticed they are selling bags of pine cones at 70% off.  So if you don't have them available for free in your yard, or your neighbor's yard to quickly pick up, then shop the after Christmas sales for some great bargains.  And they can be stored from year to year as well.
Branches from the yard are also a good natural texture to bring indoors to accent your winter home.
Bundle them in small bunches and tie with a neutral ribbon.  Or display them in vases or lanterns.  I once added white acrylic paint to some branches from my yard and stuck them in a vase on the mantel.  Such an easy idea and it add just a small amount of natural texture to a vase.
Branches and pine cones still not your thing.  Buy some cinnamon sticks in bulk, place them in a mason jar tied with jute twine.  This will add the texture and a wonderful scent at the same time.  More on seasonal scents later in the post.

4. Lights are okay to reuse.
So what about lights?  How do you feel about reusing some strings of lights from Christmas for your winter décor?
For some this might be a big NO, but I say if you have some small faire lights in warm colors, then it should be okay.  But just enough to accent a small lantern or vase filled with branches from the yard or the pine cones you are using.

After you have removed the bright red colors – and shiny green as well – reused your live greenery, brought in mostly white or neutral base colors accents with light blues, silver, gold, black or grey, what are some of the final tips?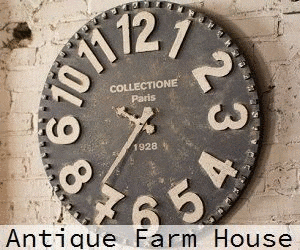 5. Coziness and warmth are next.
Pull out those blankets and throws from the back of the closet and drape them across the arm of the sofa, a small chair, or even the end of the bed.  If you have neutral color pillows that are perfect for the winter months, they of course those come out as well.
One of my favorite looks during the winter months are plaids and tartans.  If those aren't your style or won't fit your home, I have included lots of gorgeous options below.

5. White Candles And Seasonal Scents
Next, you want to add white candles and actually use them! White and cream candles are magical in any home style.
For an added bonus, try out some battery operated ones with timers so you can be greeted with the warm glow without much effort. And they can be controlled by a remote!  Such a cool feature.
That said though, filling your home with the seasonal scents is definitely high on my list of cozy comfort.  During the winter months I still lean towards pine and cinnamon scents but also enjoy the sweet smells of vanilla, sugar cookie, and marshmallow, and peppermint.
If I don't have a white candle in these scents, or even in wax melts, I turn to using essential oils and diffusers.  I highly suggest mixing peppermint with the citrus burst of lemon.  It is definitely a winning combination for cold winter days.

Just a few more suggestions for a easy and quick winter home transition from Christmas. 
At this point your home should feel so much calmer and relaxing.
But what about some of the little items from your Christmas decorations I may have failed to mention?
Did your Christmas décor include woodland creatures, rustic deer, owls, snowflakes, bottle brush trees, or the most popular of the year – gnomes?  Can those be reused for winter decorations after Christmas?
Absolutely!
Especially if they are in muted colors such as white or grey or even rustic brown.  Combined with a white candle on a side table, they are perfect for winter decorations.
The main thing about transitioning from Christmas decorations to a winter look in your home, is to remove the items that make you think of Christmas more than the natural look of winter.
Start by removing those items first, and you will probably find that you can easily slide in to a simple winter look for a few weeks without boxing up everything you have on display just yet. 
Which is another benefit of reusing what you have.  You can relax, take your time putting away all of the Christmas decorations, and just catch your breath before the reality of school functions and work responsibilities become the new normal again.
Bonus section
I totally agree with anyone who wants to point out that winter décor is geared towards rustic and northern climates that have lots of pine cones, branches, and snow for the look.
What if you live in the deep South where you rarely if ever see snow?  Or you live at the beach with palm trees instead of pine trees?  How do you bring a cozy winter vibe to your home then?
I definitely understand that challenge.  I live in the south and have lived as far south as southern Texas.  There is no snow there, and pine cones don't always provide the right look for a home in different parts of the country.   I currently live in the Smoky Mountains, and even though we have winter and some snow, I live in a modern home that the full on rustic farmhouse style just looks out of place.
Except on my rustic fireplace and mantel of course.  I do have that to work around each year. 
Back to the question then of how to bring a winter look in to your home when the normal rustic great woods decorations are just not going to look as good in your home?
My first suggestions are still the place to start.
Remove anything red and bright that reminds you of Christmas.  Then bring in white mixed with natural elements found near your hometown.

For the beach, a bowl with all white seashells and smooth drift wood pieces is the natural winter items you have outdoors that you can bring inside. Add in a string of faire lights and you have warmth added to the mixture.
Use weathered barn wood art and branches for a more western look.

Your choice of available natural greenery stems may not be pine branches but magnolia branches.  Use those instead because they make for a beautiful backdrop for white candles and neutral colored ribbons.
And of course, white candles work anywhere.
Transitioning from Christmas to a more relaxed and cozy winter décor doesn't need to take a lot of effort or be complicated.  Use what you love, mix in some wonderful winter white, and it will easily come together. 
Hugs,
Jeremiah 29:11  For I know the plans I have for you", says the Lord. "They are plans for good and not for disaster, to give you a future and a hope."