My sisters and I are dealing with the overwhelming task of slowly cleaning out our childhood home.  In the last few years my mom has held on to so many things, mostly because she rarely left the house.  This project was inspired by a fabric gift bag I found last year when I visited her at Christmas.  The green plaid of this gourmet popcorn bag and it's rustic Christmas tree design were just the inspiration I needed to repurpose the fabric bag into a one of a kind Advent calendar.
This post contains affiliate links which help to support this blog at no additional cost to you.  My wish is that you find some great ideas for your home through these links.
THIS POST IS PART OF THE 'DO IT OVER' DESIGNERS LINK PARTY.  A GROUP OF DESIGNERS WHO TAKE SOMETHING OLD AND/OR UNUSED AND 'DO IT OVER' INTO SOMETHING NEW. THESE ITEMS CAN BE FOUND IN CLOSETS, BARNS, GARAGES, YARD SALES, THRIFT STORES, YOU NAME IT!
At the end of this post there will be an opportunity for you to visit the posts from all of the talented and creative bloggers who have joined the challenge this month.
A much easier repurpose for this bag would have been to stuff it and make it a decorative pillow.  But to be honest, I don't need another decorative pillow.  My dogs would have thrown it on the floor anyway.
Recently I saw an adorable Advent calendar in a thrift store, and this idea was born.  A hanging fabric Advent calendar was a great way to repurpose this fabric bag from my mom's stash.
The only problem is that I don't sew.  I can hand stitch items, but haven't operated a sewing machine in years.
So this project had to be easy and no sew as well.  Thankfully hot glue and fabric glue are two items I have in my craft room stash at all times.
Items I used for this project:
Hot Glue and Glue Gun

Green Felt

DMC Green Thread

Cricut Smart Vinyl

Cricut Joy or other Cricut cutting machine
Step one of this project was to cut open the bag.  I wanted to save the ties for the bag with the adorable faux fur pom poms.  The top of the bag was sewn with a top section that would be easy to fold over and create the pocket for a dowel rod to hang the banner so I didn't cut that section off either.
I started at the middle of the back of the bag and opened up the fabric completely.  The bottom of the bag and the section with the seam were also cut off.  This left me with just the top seam that would be used to create the pocket for the dowel rod.
With some white cotton fabric purchased from Walmart, I was able to cut out a solid backing for the Advent calendar banner.  If I was a sewer I would just sew the two different fabrics together.  Instead, I folded over the outside edges and used a combination of fusible webbing and Unique Stitch fabric glue to create clean outside edges for the fabric calendar.  
After allowing the glue on the edges to dry at least 30 minutes – recommended by the product guidelines, I folded over the top edge of the bag to create a pocket for the dowel rod hanger, secured in place by hot glue.
Most Advent calendars have pockets to hold little treats or candy canes to mark each day of the count down to Christmas.  Here is where my sewing skills need to be worked on.  I didn't have the experience or the time to be honest, to hand sew twenty five little pockets.  Besides, the little pockets would cover up the green plaid that I liked so much anyway.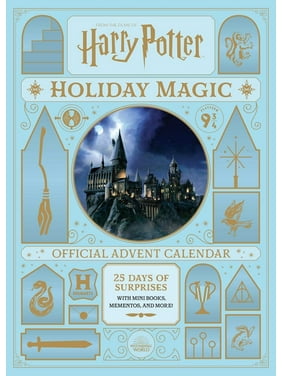 A thoughtful look through my craft stash on the night before Thanksgiving, I got the idea for how to create the numbers for the calendar and a small Christmas tree to mark the days.
Have I ever mentioned how glad I am that I finally bought a Cricut Joy Machine last year?  So many times it has helped me complete a project.
A search in Cricut Design Space and I was able to downland and personalize calendar numbers to cut out on white vinyl.  These were so easy to cut out and attach to the plaid fabric.
Another item I had plenty of in my craft room stash were these tiny little clothespins.  Perfect to hang the stuffed felt tree I planned to make for the date marker.

These following photos show were I attached the vinyl cutouts to the fabric banner and hot glued on the tiny little clothespins.
Since the decorative logo on the bag was about a Christmas tree farm, I figured the perfect little accent to use to mark the dates was a miniature tree.  I downloaded a template, cut out two sides of the tree on green felt – also from my craft stash – and hand sewed the edges together with a blanket stitch before stuffing the adorable little tree with fiber polyfill.  
The final steps to complete my repurposed Advent calendar was to insert a dowel rod through the pocket, attach some jute twine for a hanger, and to also tie on the adorable little faux fur pom poms as an accent.
This project was a little different for me but I had fun making it.  Definitely makes me rethink taking some sewing classes next year but I am really happy with the way it turned out.
Pin It For Later
Be sure to visit all of the other talented bloggers who participated this month in the 'Do It Over' Designers Challenge by following the links below.
Hugs,
Colossians 3:2 "Set your mind on things above."