As my usual tradition of making a new Fall wreath each year, I am again sharing a Fall themed wreath for inspiration.  But this one is a bit different for me.  This is the first time I have ever made a wreath with just a simple gold hoop and sunflowers.
This post contains affiliate links which help to support this blog.
I love making wreaths and Fall themed wreaths are one of my favorites to make, along with Christmas of course.  In fact there isn't really a season that I don't enjoy the challenge of coming up with a new wreath idea.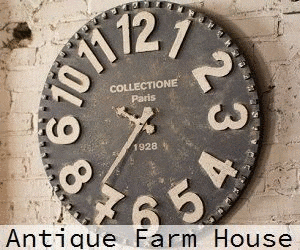 A friend asked me what do I do with the old wreaths each year since I make a new one, and that is a simple answer.  I usually donate the wreath to a charity rummage sale at our church.
If it is one that I really like, I will keep it and use it in my house somewhere the next season.  Or I will make some changes to it and reuse it again.
But if it is just one I made for fun and don't plan to use again the next time that season rolls around, I usually donate them to our church's rummage sale or to one of the local thrift stores that supports homeless veterans.
I figured someone else might enjoy using the wreath as much as I did the first time.
I am not sure yet if this one is one I will keep or donate, but for now I am really enjoying the simplicity of the gold hoop and sunflower wreath.
All of the supplies for this simple gold hoop wreath with sunflowers were purchased at Michael's a couple of weeks ago, however, you can find similar items online and in other craft supply stores.
Sunflowers have always been a favorite of mine so they of course were my first choice for a Fall wreath.  In the past I have created Fall themed wreaths with pumpkins, owls, and of course sunflowers.  But this is my first attempt with using a gold hoop as the base for a wreath.
Making a gold hoop wreath was surprisingly simple to make, took abut ten minutes to put together, and requires less items to make it look elegant and charming for any decor.
I will definitely make another hoop wreath in the future.
For this wreath, I purchased a 14″ gold hoop at Michael's along with several seasonal stems of sunflowers and yellow berries.  On my wreath I also included one stem of seeded eucalyptus which I already had on hand from floral stems purchased for my daughter's wedding.
To start the wreath, I wrapped several sections of eucalyptus stems around the gold hoop using floral wire.  These provided the base for the floral design.
Next, I wired on the yellow berries around the eucalyptus stems.
The final step, glue on the sunflowers.
Cut only the head of the sunflowers off the floral stems near the base of the flower.  Then use hot glue to attach the flower heads along the ring of the gold hoop.  The wire wrapped stems from the other floral pieces will give the flowers something to stick to.
And there you have it.  A simple good hoop wreath that took just a few minutes to put together.
This wreath can be hung with the flowers design at the bottom, to the side, or even towards the top.  It looks beautiful either way.
Fall weather will be here soon and even though I haven't pulled out all of my Fall decor items yet, I have been slowly working on some new items to add this year including this simple gold hoop sunflower wreath.
Hugs,
"Be completely humble and gentle; be patient, bearing with one another in love." Ephesians 4:2