Spring may be only days away on the calendar and it can't come a day sooner for me!  So in honor of Spring, and all of the ways we can spruce up our home on a budget, I have shared a few simple updates for Spring.
This post contains affiliate links which help to support this blog at no additional cost to you.
After what seems like a long and wet winter, I am ready to work in my garden, play in the dirt and plant some seeds all while enjoying the sunshine on my face.  I'm sure so many of you can relate to this feeling.   But that can get expensive so let's consider a few basic things to start with instead. 
Declutter and rearrange.
Before you rush to the store for the latest colorful Spring trend, it is always a good idea to declutter all surfaces and rearrange the furniture if you can. 
Decluttering helps you start with a clear view of your spaces and just rearranging a few items may be all some rooms in your home needs to feel fresh again.  If nothing else, your spaces are ready for whatever new item you may put in the room after your shopping trips.
You may just realize there are a few things your can makeover for a new use.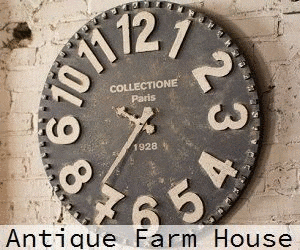 Second, clean the house.
This is not the same as decluttering.  What I plan do in the Spring is deep clean every room and wash as many of the blankets and fabric items that I can.  Not only does it just make the house smell so much better but it is like washing away the winter blues.  There is a reason the term Spring cleaning is like therapy.
After that your home is ready for the fresh new Spring touches.  
Now, let's go shopping!
Start at the main entrance with Spring decor.
The entrance to you home is were you can hang a fresh new wreath, add a whimsical and fun door mat and even change out the house numbers if you like.
Like this Hello Spring door mat on Etsy!
Or this fun striped one!
And don't forget a new Spring Wreath like this bountiful floral one!
Or this fun Easter Duck one. 

Plant new vases and pots with flowers succulents and seeds.
The beginning of Spring always makes me want to completely replant everything in my outdoor garden beds and planters.
New pillows and throws
As for inside your home, you can bring some fresh Spring inspiration by changing out your sofa pillows and throws to lighter weight fabrics and bright spring colors for very little money.  Because I have dogs who love to push my throw pillows on the floor at any given time, I usually buy some inexpensive outdoor fabric pillows from Amazon that I don't mind that they do that.


​
Candles and fragrances.
To make your home smell as fresh as Spring, now is a great time to stock up on great smelling Spring scents in candles and essential oils.  I change out the candle scents in my home with each season and Spring is a great time for scents like Strawberry Vanilla and Blueberry Cobbler. 
I have my favorite local boutique where I buy my candles but below are some great options online. 
Like this Sweet Watermelon candle on Etsy. 
Or this Fresh Cut Grass one!

A Strawberry Scented candle is perfect for Spring.
And the list could go on…
These are only a few of the great ideas and finds for this Spring. 
A few other things I would suggest is to get your hands dirty and plant lots of seeds, make a whimsical and fun garland for your fireplace mantel, and frame lots of new printables with Spring themes you can find on Pinterest.
This year let's get out and enjoy Spring again!
Hugs,
"Apply your heart to instruction, and your ears to words of knowledge."  Proverbs 23:12