My daughter was 10 years old when we moved in to our home.  Her room was plain and functional.  But when she hit the middle school and preteen age, she was allowed to put her own style her bedroom.
This post may contain affiliate links which help to support this blog if you were to purchase anything through these links, at no additional cost to you.
The preteen and teenage years are hard!
Especially for girls and their mothers.
Sometimes you pick your battles!  And her room was not one of them for me.
My daughter turned a teenager at the height of my busy interior design career.  I was working in a very high end hospitality design field and had a vision of what I wanted my home to look like and I controlled it!  Every aspect of the design and makeover process was mine and my vision. 
I have to admit I was a bit overconfident and over the top arrogant about my training and expertise. (Imagine me cringing as I write this.)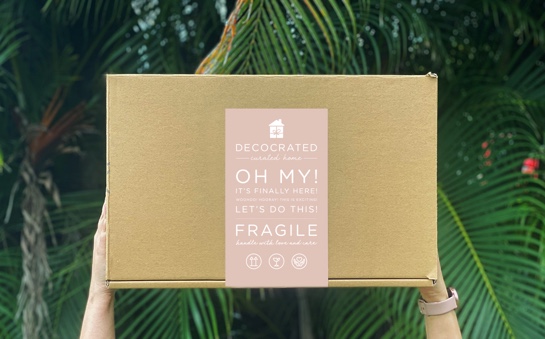 However, there was one room that I was strongly encouraged by my husband (and my father) to let go and that was HER room.  It was probably after another fight with her about it I'm sure.
But they were right. (Yes, I am admitting that Brian!)
My daughter is a free spirit with a style and mind of her own.  She needed her teenage bedroom to be her own, no matter what I wanted. 
I picked my battle. 
Encouraging my daughter's creativity and saving my relationship with her was more important than me designing her room to what I wanted it to look like when she was 13. 
She got to pick the color, the bedding and was allowed to put as many nail holes in the wall as she wanted over the years. 
The color was Rich Raisin by Behr and it is still in the room today!
These pictures also show it a whole lot cleaner than it ever was when she lived here. 
Even her closet had to have it's own color and personality!
Now it is 14 years later.
She got married last year and moved out. 
Her old bedroom desperately needs a makeover and I am struggling with the motivation to tackle those deep magenta turned purple colored walls.
I have waited a long time to paint over that color.  It is going to take a lot of work. Lots of paint and time.
It is NOT going to be easy or fun.  I want to do it but I also don't want to do it. Anyone else who has ever tackled painting over a dark color knows exactly what I mean.

Wish me luck as I begin the long awaited and much avoided makeover of her teenage inspired room to a new guest room in the next few weeks.
Hugs,
1 John 4:25 "If anyone acknowledges that Jesus is the Son of God, God lives in them and they in God."