The month of October makes us think of changing leaves, football, and cooler days.  October also makes me think of the color pink. Pink is such a fun color in home décor but also a tricky one to use outside of child's room. 
This post contains affiliate links which means I earn a small commission if you purchase anything through these links.  Thank you for supporting this blog.
October is breast cancer awareness month and I love seeing how pink shows up on all types of items such as clothing, shoes, stationary, coffee cups, and even home décor. 
Using the color pink in home décor can be sophisticated, playful, soft and overall very pretty.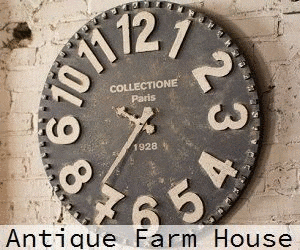 Pink can also be a challenge in home décor. 
Get the color too soft and it looks like a little girl's playroom.  Too bright and it can look like you painted your room with highlighters. 
One secret to working with pink is to balance it well with the right neutral colors and bright accents. 
The bright blue chairs in the picture above are the main focal point so that the pink door and accessories become the accent colors. 
As you can see in the image above, the color pink used with the gold accents gives this room an elegant and sophisticated look. 
Paired with just the white walls and it might look more like a child's room.
To use such a strong statement color as pink, you must decide if it is going to be the main focal color in the room or just an accent color.
So a few things to consider when using pink:
Pale pink walls will make a room feel lighter and can work more like a neutral color. 
The color pink can bring a look of softness and elegance to a formal room. 
Pink also can have a more trendy and modern flare. 
And as an added bonus, it can brighten your mood.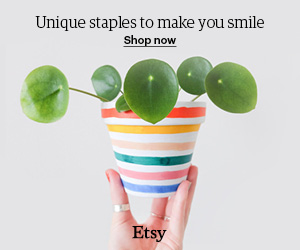 To celebrate the significance of the color pink in October, I have pulled together some awesome ways to add pink to your home decor.
Okay, so pink walls may not be your thing. 
Or you can't get your family or roommates to support the idea of a pink colored living room, bedroom, or even bathroom.
However, you can bring the awesome color of pink into your home with some simple home décor items. Starting small may be the best way to embrace this color in your home. 
And I promise, these are so pretty and mix so well in a home that your family may not even notice at first all the playful pink touches in the room.
Pillows
Throws
Lamps
Home Accents and Accessories
I have to be honest and admit, but orange is actually my favorite accent color.
You may have noticed this if you have viewed some of my other posts.
So you won't see any pink accents in my own home. But I do like the use of pink in home interiors. A lot actually.
After working on this post, I'm very tempted to add some little touches of pink in a few of my rooms.
Just because it makes me smile.
Hugs,
"But He gives greater grace, therefore He says: God resists the proud, but gives grace to the humble." James 4:6