This thrifted vintage bar cart makeover looks nothing like I had originally envisioned.  However, the final look is more fun and modern.
This post contains affiliate links which help to support this blog if you were to purchase anything through these links at no additional cost to you. 
Welcome the to August Pinterest Challenge hosted by Alexandra at EyeLoveKnots. The purpose of the monthly Pinterest Challenge is to motivate us as bloggers to actually make something we have pinned. 
The original inspiration pin for my project was to try and recreate the same look as the bar cart in this pin.
But my plan didn't work out that way. 
Here is the list of bloggers participating this month.
Sum of their Stories | Modern on Monticello
Treasures Made from Yarn | The Apple Street Cottage
Pandora's Box | Sew Crafty Crochet
Southern Sunflowers
When I was dreaming of the look for our new Mid Century Modern inspired sunroom, one piece of furniture I envisioned in the room was a retro bar cart.  I especially wanted a metal and chrome one. 
Unfortunately, the carts I could find online, or in thrift stores, were way to expensive – and usually had too much damage – for the asking price and my budget.
Determined to find something for the room,  I continued to look for several weeks and finally purchased a vintage style bar cart from Facebook Marketplace in my area. 
The older gentleman I purchased it from told me he thinks his mother bought it in the 1940's.
What I liked about it was the simple straight legs and modern lines of the bar cart to go with my new space.  The deep burgundy colored stain and damaged top not so much.
If you look closely at this picture you will notice that some sort of decorative mat or table runner was used on the top shelf and there is definitely an outline of the oval shape and the stain in the corners are darker.  The bottom shelf has circle marks from either a plant, vase, or hot candle.
The old finish was sticky and thick in several places from age.
This piece definitely needed a makeover.
I couldn't find an exact image on Google for a similar bar cart but it does have some of the details of bar carts from that era.  Such as the straight legs, the four caster wheels instead of two larger wheels, and the details of the handle are similar to images found of other carts.  
So it is vintage, but mid century modern might be a stretch.  The price was right and the sweet gentlemen was thrilled that I was actually going to use it and not just flip it for a profit. 

The details of this bar cart don't scream mid-century like some atomic era details would, but the look of this bar cart works well in our mid century modern inspired sunroom either way.
My original plan was to strip off the old finish, sand it down to the original wood, and then stain it in a light golden brown shade similar to the popular light wood pieces of mid century modern décor.
But that deep reddish old stain just wouldn't budge!
I tried Klean-Strip™ Premiun Stripper in an aerosol can to remove the finish.  It took off the top layer of varnish and some of the red stain, but not enough of it to get it out of the wood.  Then I switched over to Citristrip™ Paint and Varnish Remover and was able to remove another layer of the red stain, but still not enough to refinish the bar cart in a lighter color.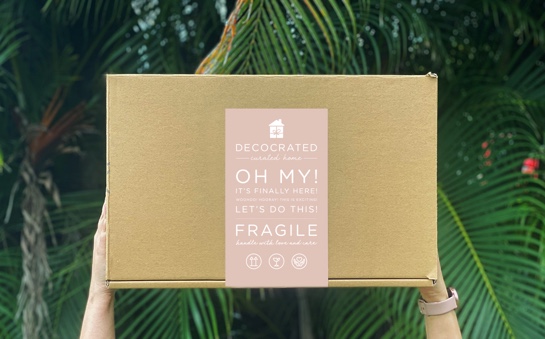 After using two different products to strip off the stain I could only get through a couple of layers and the red color was still there. 
At this point I used a Ryobi Detail Sander for hand sanding and was able to get to bare wood in some areas on the bar cat.  However, you can see in the photo below that it still had a tinge of red in the wood.
The wood on the bottom shelf is a different wood than the top shelf.  It was rougher in texture and would not release that red stain!
The more I used the Detail Sander the more the edges of the legs and the shelf were getting worn away.  That is not something I wanted to happen either.  So I stopped trying to fight the red stain and decided to cover it up instead.
I obviously needed a commercial product or a professional to strip this bar cart down to the bare wood.  Or maybe a little more patience.  I didn't have time for patience on this project. 


Has anyone ever had a old piece of furniture that the stain was just too deep and stubborn to get off?  Any suggestions on the best product to use for this problem would be helpful in the future too. If I ever decide to strip down a piece with old red stain again. 
A big problem was that I didn't have a lot of time to continue to work on this bar cart makeover!
This bar cart was to be part of the room reveal for the Spring One Room Challenge™ I was participating in and I was out of time and out of money. Going back to the store for more products was not a fun option either.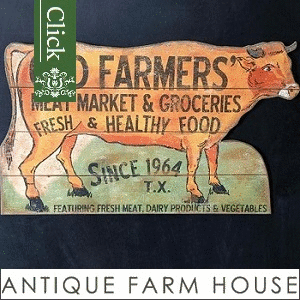 So I painted it!
The last week of the challenge I finally gave in and painted the entire cart in a bright shade of Parakeet green from Sherwin Williams.
Honestly, I needed more color in the room anyway and this way it looks modern and fun for a mid century modern inspired room. 
One coat of primer and three coats of satin finish paint in a bright green and the vintage bar cart had gotten a makeover after all.
I decorated the cart with a fun little lamp with a atomic print, a wooden statue of two cats, a vintage silver tiered tray, and atomic themed coasters.
It looks great and fits the fun atomic vibe of our mid century modern inspired sunroom. The Parakeet green color is a great match to the green in the area rug as well.  
Some makeover projects don't work out and sometimes you just have to push through to still end up with a happy ending.
Hugs,
Be sure to visit all of the other participates in this month's Pinterest Challenge!
You are invited to the Inlinkz link party!
1 Peter 5:7 "Cast your anxiety on the Lord for he cares for you."