I know it is still October but my mind has changed over to Christmas already.  Here is a great roundup of Christmas and Winter themed cross stitch patterns that you can plan to start now to enjoy through the new season.
This post contains affiliate links to help you with shopping these items, which I may earn a small commission through these links.
The winter months are when I usually get the most cross stitching done – my favorite creative hobby besides designing spaces.   Especially during the Hallmark Christmas Movies marathons that will be starting this weekend!  
So of course I have already got a pattern ready to work on for this weekend when the shows start. 
Which got me to thinking about the next one after this one is done, and I found myself on Etsy and just had to share what I found.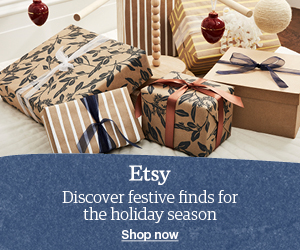 This one is in my cart because I can't resist anything with Snoopy on it!
I just adore vintage Christmas ornaments and this would be perfect with my vintage themed tree every year.


Wonderful thoughts of winter.
If winter isn't your favorite season, you might enjoy making this one to leave up all year.
Are you looking to start your Christmas crafting already?  Etsy is a good place to start for creative ideas.