For the past two years I have decorated my mantel with a winter look after Christmas.  This year I went with an all white and rustic winter mantel.
This post contains affiliate links which help to support this blog if you were to purchase anything through these links, at no additional cost to you.
Most years, I have just put random things back on my large wooden mantel right after Christmas.
However, for the past two years, I have embraced the winter months and actually brought in a more white and festive winter theme to the mantel display.
Last year's mantel display featured white branches and fun little yarn hats and a chalk board sign.
This year, I didn't buy anything new but pulled out what I already had in my stash and created a fun snowball themed white and rustic mantel with pine cones and little white trees. Perfect for our mountain area that has already seen snow twice this winter and more predicted in the next few weeks.
I almost bought some new things for this mantel but missed my opportunity.
A week before Christmas on a shopping trip to Target, they had these wonderful bottle brush trees in the Dollar Spot section for only $5.00 each.  They were about 12 inches tall and would have been perfect for my vision for a winter mantel filled with white trees.
But I didn't get them because I figured they would be available when we came back to pick up my husband's new glasses right after the Christmas holiday and I could snap them up with a discount at the same time.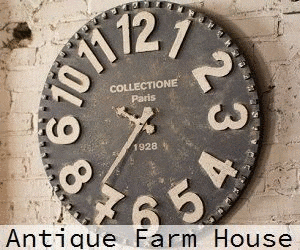 You have already guessed it – when we went back they were gone!
I even asked the young girl stocking the area with new items about the trees and she told me they were not selling fast enough so she got rid of them!  I'm sure my mouth dropped open at her statement.  My mind couldn't fathom why she would get rid of them?!
So I came home and decorated the mantel in what I already had available in all white and rustic items.
This year my winter mantel has the snowball and pine cone garland I used on our rustic Christmas tree.
The old windows from our rental house – the Bradford Street House.
Lanterns from our daughter's wedding day.
Small little bottle brush trees used from this year's Retro Christmas mantel.
And a small white painted bucket filled with pine cones from our own yard.
My home is ready for the colder winter months and the snow predicted for this year.
Hugs,
"God gives wisdom, knowledge, and joy to those who please Him." Esslesiastes 2:26