This Year!  2020 has certainly been a doozy.  Just in our family along we have dealt with canceled vacations, two unexpected surgeries, Covid-19 of course which thankfully our loved ones are now healthy, and our daughter's postponed wedding.  A wedding we had to postpone on March 19th, just ten days before the scheduled wedding on the 29th.
This post contains affiliate links which helps to support this blog is you were to purchase anything through these links, at no additional cost to you.
2020 has also brought many blessings along with it too.  A cancer diagnosis that was caught just in time, priorities shifted at work, family time rediscovered, and yes, a stronger faith, in God, in ourselves, and friendship.
Our daughter's wedding is in just a few weeks and instead of worrying over the guest list and the small little details of the flowers and the table settings, we are more focused on enjoying the day whether ten people or fifty people can make it.

We will practice social distancing, some will prefer to wear a mask, and we will celebrate new beginnings because that is what we need to do at this time.
This wedding will not be postponed again!
That is why today I am finally sharing a project I made way back in February for the first date of the wedding, a rustic wood slice wedding cake topper.
The project begins with some simple wood slices.  I made my own last year when we had trees cut down on our property.  The process is really very simple.
My husband of course ran the saw and cut up the 2-3 inch diameter branches in to 1/2 inches slices for me.  I don't usually touch the power tools because I don't want to lose my fingers.
Place the wood slices on wax paper on a cookie sheet and bake at 200 degrees in the oven for 30 minutes.  Turn the wood slices once and bake the other side for another 30 minutes.  This process dries out the wood and effectively kills any bugs or eggs that might be in the wood.
The wood slices will also be much harder at his point and much easier to sand down without falling apart like fresh wood slices will.
If you don't have access to lots of trees like I do at my house, you can just as easily buy the wood slices on Amazon or at your local craft store.
Since I had pre-treated these wood slices a year ago, I just needed to pick three of them to use for the cake topper.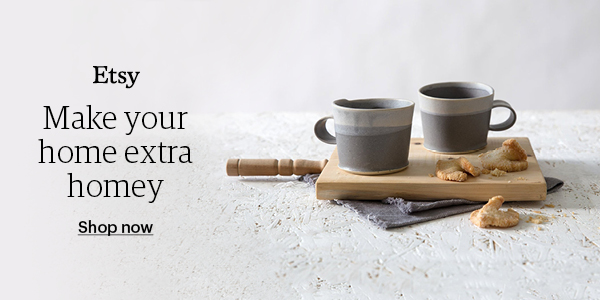 Wood slices might have bit a weight to them depending on the type of wood, so to hold them upright and sturdy on the top of the cake, I decided to use a thin steel metal rod as the stem for the topper pieces.  We choose to use this for two reason.  One, wooden dowel rods were too big to fit in to the bottom edge of the wood slices, and since I am sure my daughter will be keeping these as souvenirs, I wanted them to hold up however she decides to display them.
The thin steel metal rod can be found at Home Depot and we purchased one that was 1/8″ x 48″ for around $3.30.  For the topper pieces you will only need 6 inches for each piece.  The small 1/8″ steel rod fit perfectly in a small hole drilled in to the bottom edge of the wood slices.
Using my Cricut Joy™ and some black Smart Vinyl™ I quickly and easily created the words for "Mr. & Mrs." for the three individual wood slices.
No I didn't bake this cake!
Just to see how well they will work on the real wedding cake, I purchase this small little cake at our local grocery store, put it on this adorable little stool I found at Hobby Lobby and created this too cute photo using the cake toppers.
The wedding is just 20 some days away and you are sure to see a few more last minute projects on the blog before then. 
Hugs,
Other ideas on Amazon for you: