This morning I gave my dogs their monthly heart worm medicines.  Each month when I do that I flip over the pages in my planner and make a note for the next month on what day to give it to them again.  Except this time I haven't set up my planner for 2023 and the reality that it is almost a new year hit me full force.
Anybody else experiencing the excitement, apprehension, and overwhelm of planning for a new year already?  Just me?
Well, ready or not, it is coming fast and with it lots of new things to experience.
This post contains affiliate links which help to support this blog at no additional cost to you.  My wish is that you find something beautiful and useful for your home through these links.
On a side note.
I adore using my paper planner and setting it up every December for a new year.  Yes, I can admit that I am a geek about that.
There is just something about empty pages that need to be filled, the possibilities that a new year will hold, and the gift of starting of new year with new plans and dreams that I find exciting.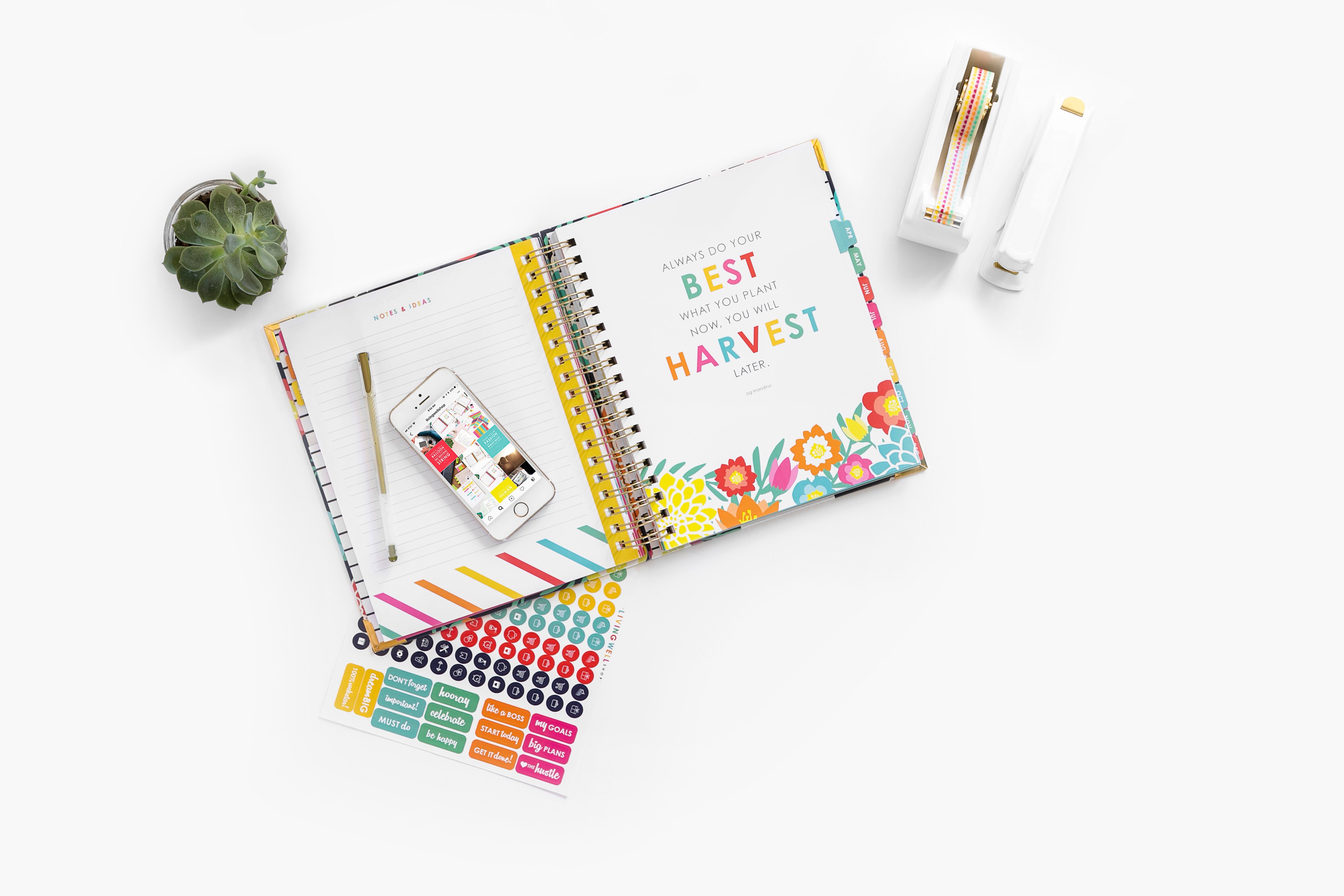 In case you were wondering, I use the Living Well Planner by Living Well Spending Less.  I can't imagine using any other planner and have purchased my fourth one so far.  I think I have purchased every single cover design, including the new one available this year in the Leopard Cover, which just may be my favorite over all of the others.  
Working out the details of the plans for next year!
My husband and I have been working on a few new dream plans the last couple of weeks and once all of the facts and figures get sorted out we will have a better idea of how much of it we can get done in 2023.
However, no matter what we put on paper, changes in our home and family life are something we are expecting in 2023!
If I haven't mentioned it before, my daughter's first child is due in March and my daughter-in-law and son's second child is due in June.  We are overjoyed and waiting with anticipation for those little tiny wonders to arrive.
For a couple of years now, I have been planning, and avoiding, a long overdue makeover of my daughter's old purple colored bedroom.  In 2023 I won't be able to put it off any longer.  
Those purple walls and the battered décor have to get a makeover before March so that we can have a nursery space!
We will also be revisiting our rental house, The Bradford Street House, in 2023. 
We have owned the house for a little over five years and it is time to make some improvements now that our long term tenants moved out last month.  Those improvements will be first on the list since we are very much wrestling with the decision to either rent it out again or just sell it. Either way we don't want to leave it empty for too long so those decisions need to be made sooner rather than later.
A meeting with a realtor has already been set for after the holidays to figure out what we are going to do with our tiny little rental house.  Wish us luck on that one.
As if we haven't tried to pack so many plans in just the first quarter of 2023 already, we are also planning to tear out and rebuild a new deck at the back of the house in early Spring.  And hopefully, fingers crossed, a new paint color for the entire house!
Not to mention that we are contemplating new kitchen appliances and new countertops, a new garage door, an outdoor shelter to park the cars, and some much needed landscaping.  
And those are just the projects we are considering for the house!
Some much needed changes will also be appearing on the blog, but those changes are some that I am still mulling over and looking in to my options.  The blog will continue and so will the weekly Home Matters Linky Party, however, some changes will be coming in the post themes and the content over time as I work through some new directions and ambitions.
There are just so many plans and so many changes coming in 2023!
I really hope we are ready for all of them. 
God bless you and your family this holiday season and in the new year.  See you there!
Others planner options for you to consider:
Ecclesiastes 3:1-8
There is a time for everything, and a time for every activity under heaven;
a time to give birth and a time to die;
a time to plant and a time to uproot,
a time to kill and a time to heal;
a time to tear down and a time to build;
a time to weep and a time to laugh;
a time to mourn and a time to dance;
a time to throw stones and a time to gather stones;
a time to embrace and a time to avoid embracing;
a time to search and a time to count as lost;
a time to keep and a time to throw away;
a time to tear and a time to sew;
a time to be silent and a time to speak;
a time to love and a time to hate;
a time for war and a time for peace.